2008:

Partnership with the Internet Archive and the Boston Public Library

Public.Resource.Org is delighted to be able to announce that we are working with out colleagues at the Internet Archive and a consortium of libraries headed by the Boston Public Library to scan, in Phase 1, 2.5 million pages of congressional documents.

Read the Joint Announcement with the Internet Archive

There are 100 million pages of key government documents—the Congressional Record, the Federal Register, Hearings, Bills, Reports, and many others—that taken together are the law of the land, America's Operating System. Efforts such as those of the Internet Archive are a vital public counterweight to proprietary arrangements such as the one we have protested at the Government Accountability Office.
1994:

The Congressional Memory Project

In 1994, the Internet Multicasting Service received the first new media credentials to the House/Senate galleries. We ran dedicated audio lines from the basement of the capitol back to our studios on top of a Chinese restaurant on Capitol Hill, then out to the Multicast Backbone.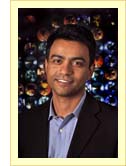 Media Lab student (and now professor) Deb K. Roy came down for the summer and wrote us a nifty set of routines that parsed the audio, applied speaker identification, and then matched the audio segments to the relevant sections of the Congressional Record.
Read Deb's Paper on the Congressional Memory Project